Clipped Ham Sausage Production Line
Get the latest price? We'll respond as soon as possible(within 12 hours)
Information
Product Description
Video
Download
Clipped Ham Sausage Production Line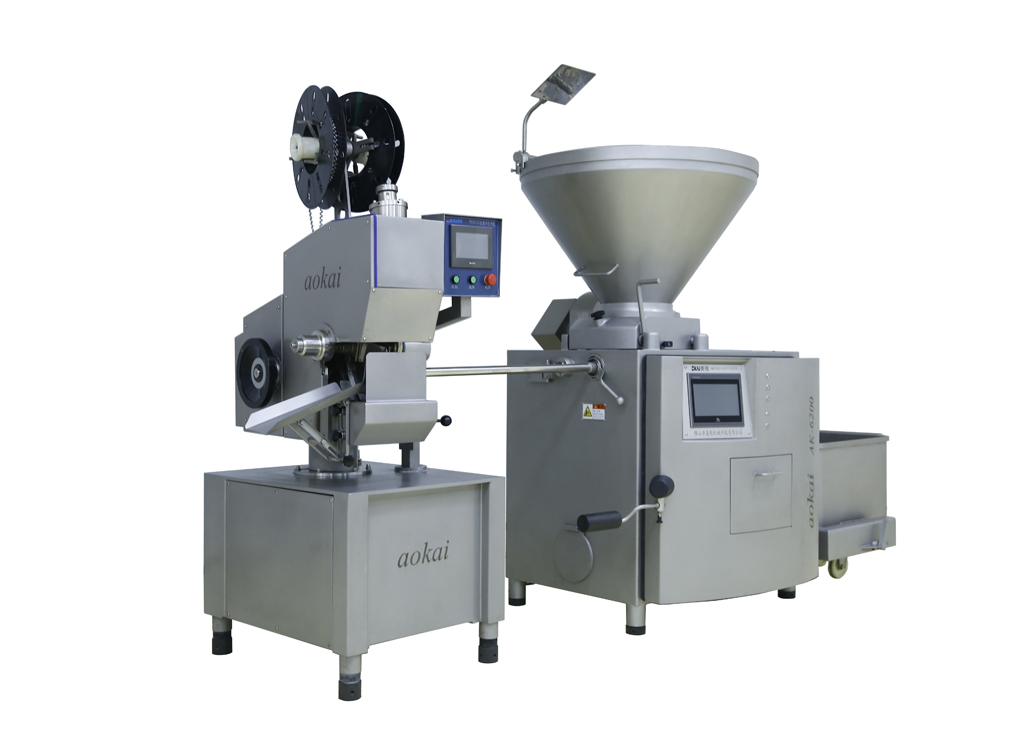 Sausage clipper works well with our Vacuum Stuffer to form an clipping Sausage Production Line.
Vacuum stuffer--The filling work is completed under vacuum status, which can effectively prevent fat oxidation, avoid proteolysis, reduce the surviving bacteria, and ensure the bright color and fresh flavor of products during the guarantee period. It is the most high-end filling machine with the vane cell feed structure.
Sausage clipper machine-- controlled by a microcomputer, can run in various program states, and has a good man-machine interface. Servo motor provides power, fast speed, high precision, accurate quantification, and has the function of protection against malfunction of the machine. Full automatic servo sausage clipping machine is an ideal machine for processing ham sausage with plastic casings.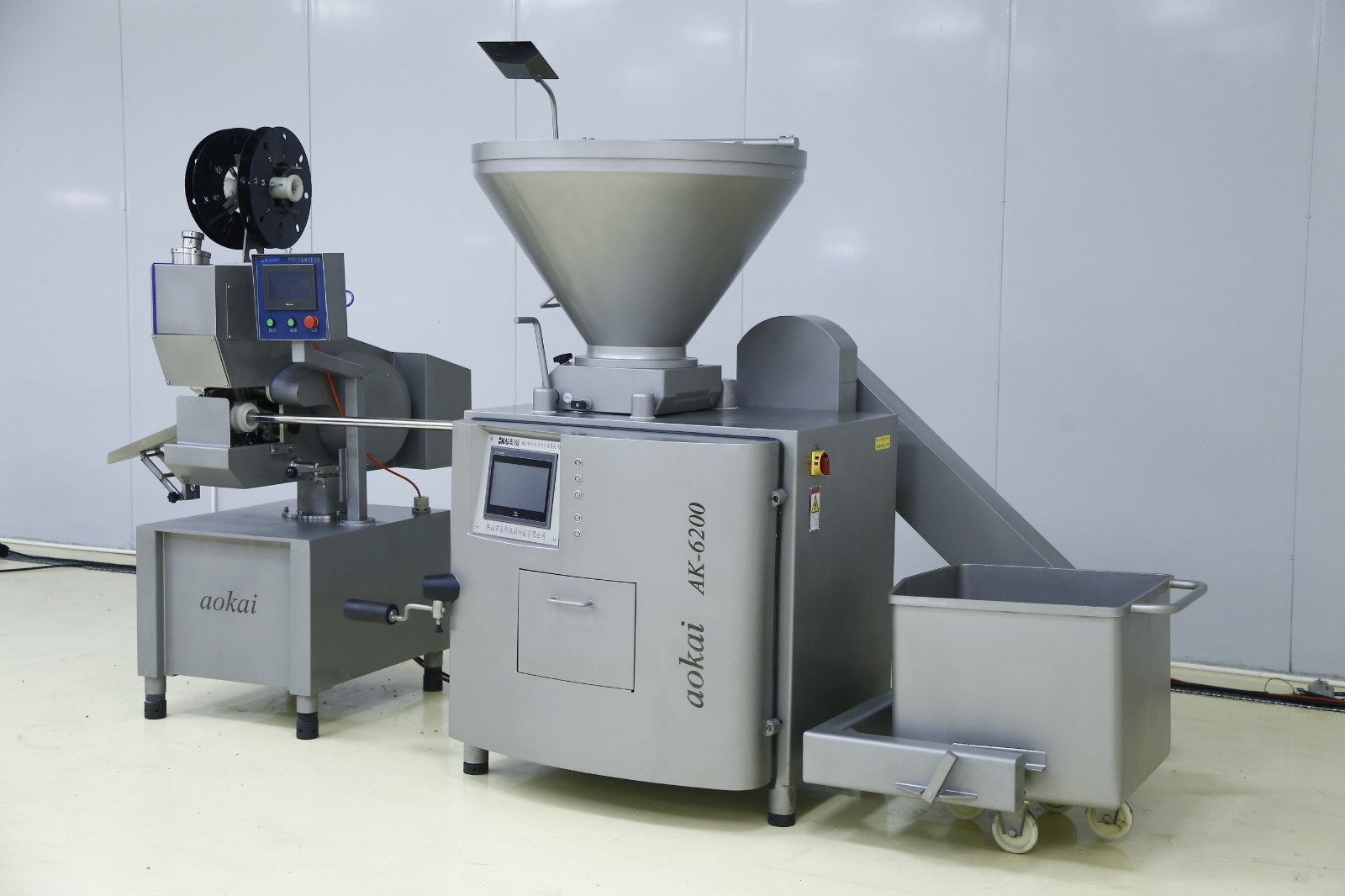 Features and characters
---Filling out of all types of pastes into plastic casing with high output and high quality;
---Newly designed vane cell feed structure;
---New concept of servo motor and PLC controller;
---The filling process is under high degree of vacuumization;
---Simple maintenance and operating cost;
---Whole body stainless steel structure meets all hygienic requirements;
---Simple operation thanks to touch screen operation;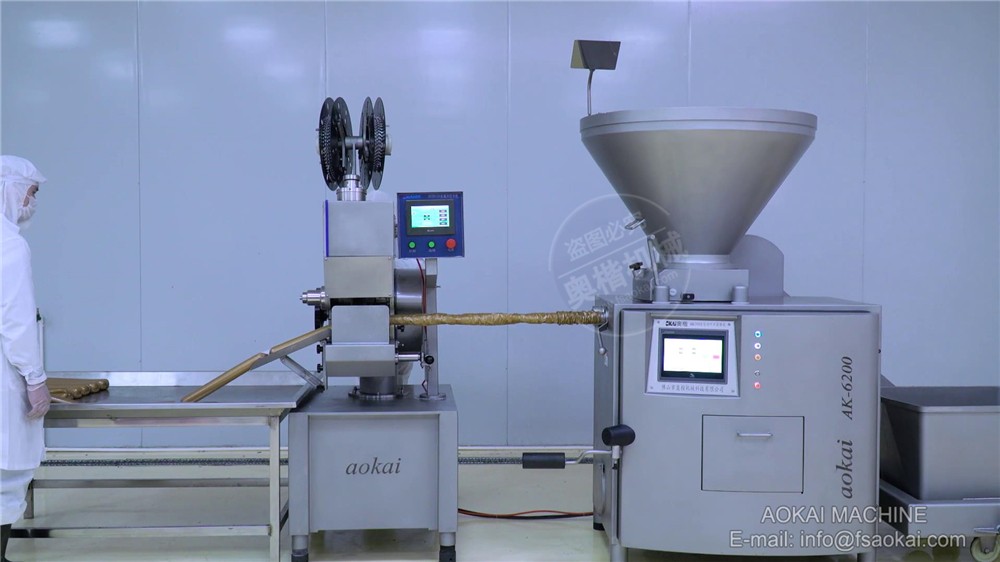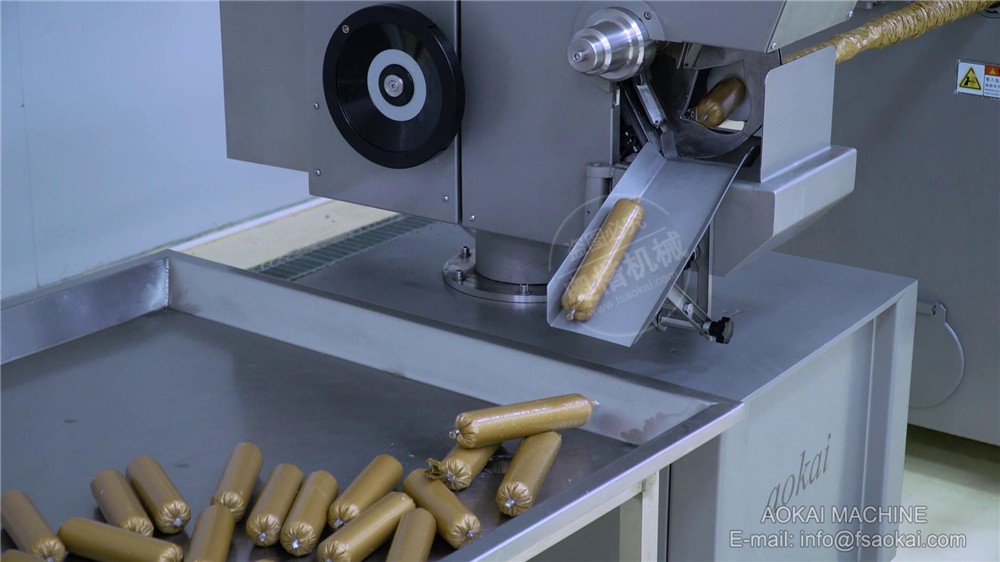 | | |
| --- | --- |
| Model | AKCDK-120 |
| Speed | 70-100 pcs/min |
| Aluminum buckle type | 15-08/5*1.5 |
| Casing flat width | 40~150mm |
| Air pressure | 0.5~0.6Mpa |
| Power | 3kw |
| Weight | 450kg |
| Dimension | 1200*920*2000mm |
Our equipments can make all kinds of sausages:
Dried sausage/Fried sausage/Homemade sausage/French sausage/Flavor sausage/Salami/Ham/Hot dog/Liver Sausage/ Rice Sausage/Cuttlefish Sausage/Grilled sausage and so on.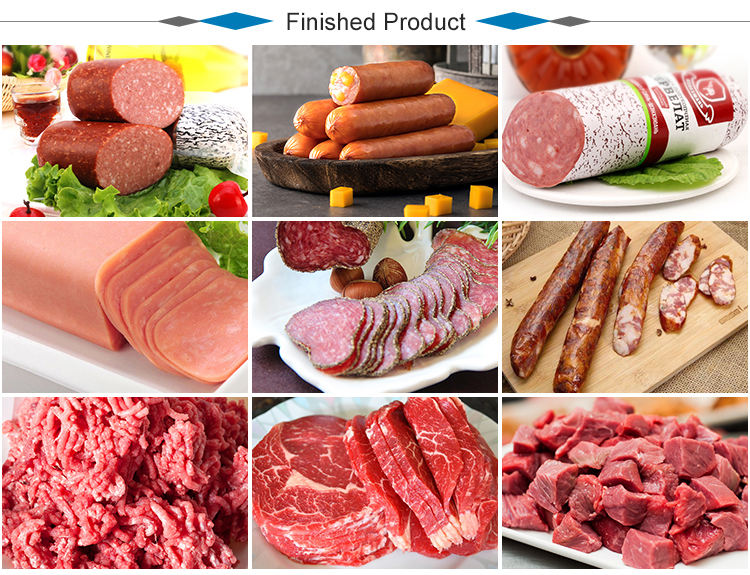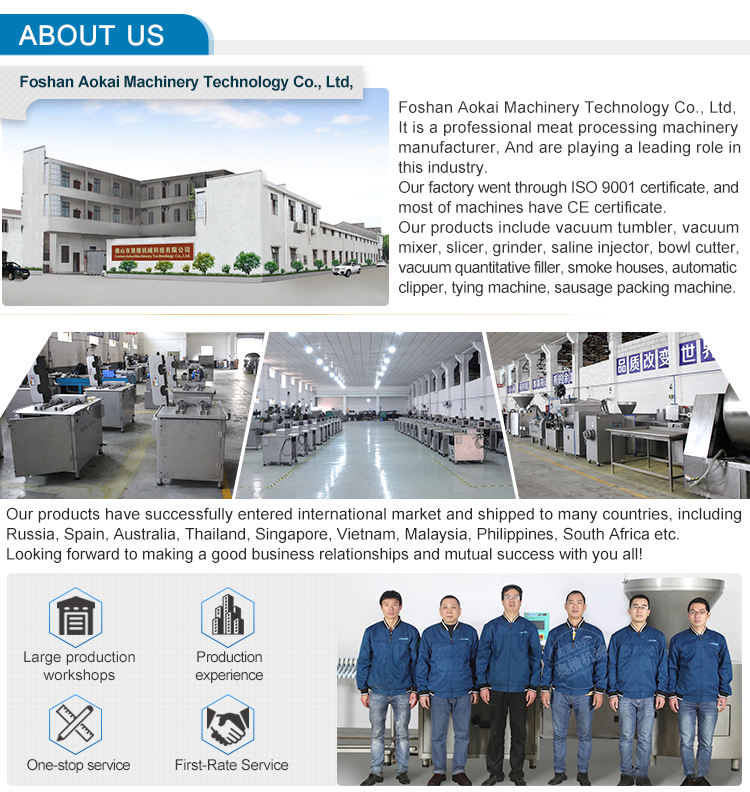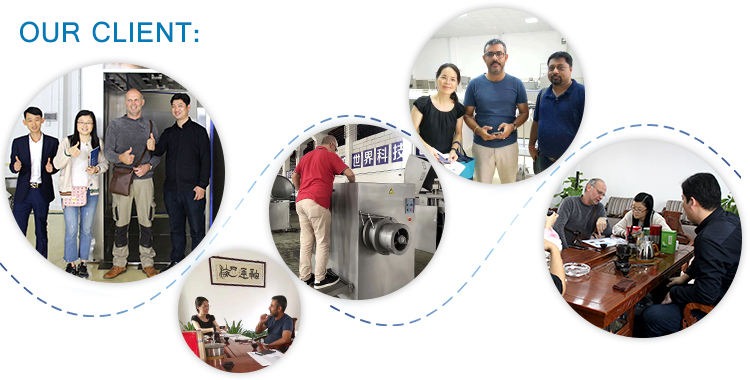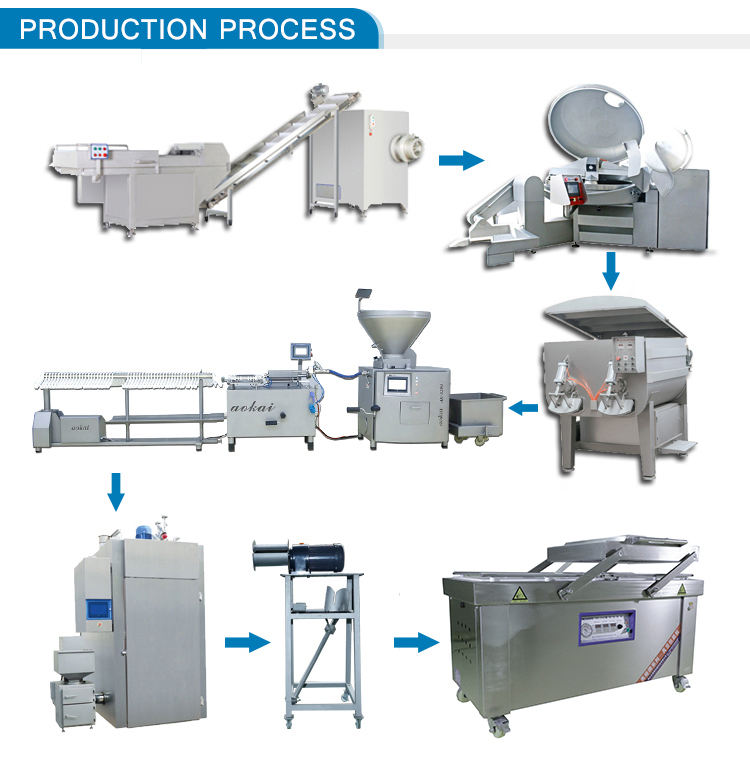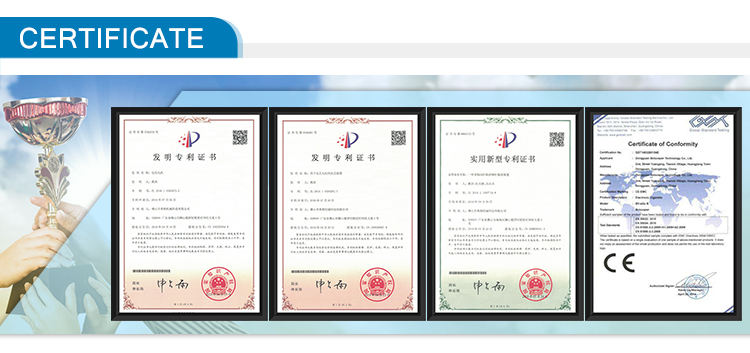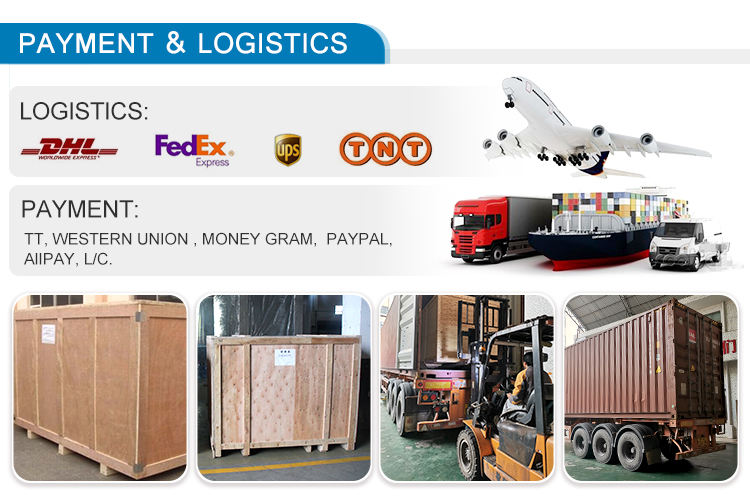 Ham sausage clipper wiith casing cutting function, can choose 1 to 99 sausages to cut once or not, according to the process requirements;

Vacuum filler and clipper machine combination is mainly used for producing ham sausage and sealing various grilled products.

Servo motor is used as power, with fewer failures, convenient maintenance and long service life.

The control system adopts PLC programmable controller.