Sausage Filling And Twisting Production Line
Get the latest price? We'll respond as soon as possible(within 12 hours)
Information
Product Description
Video
Download
Sausage Filling And Twisting Production Line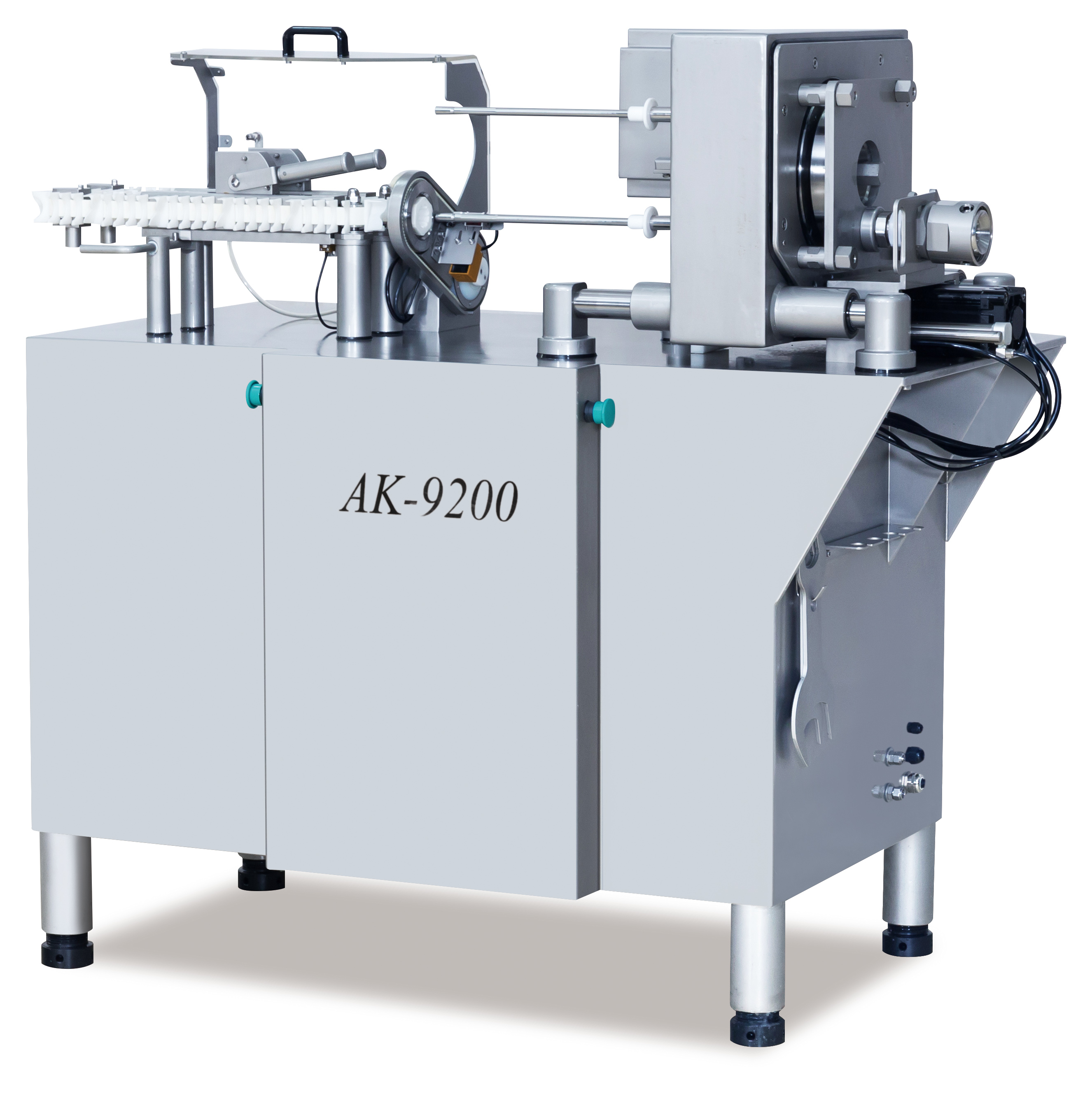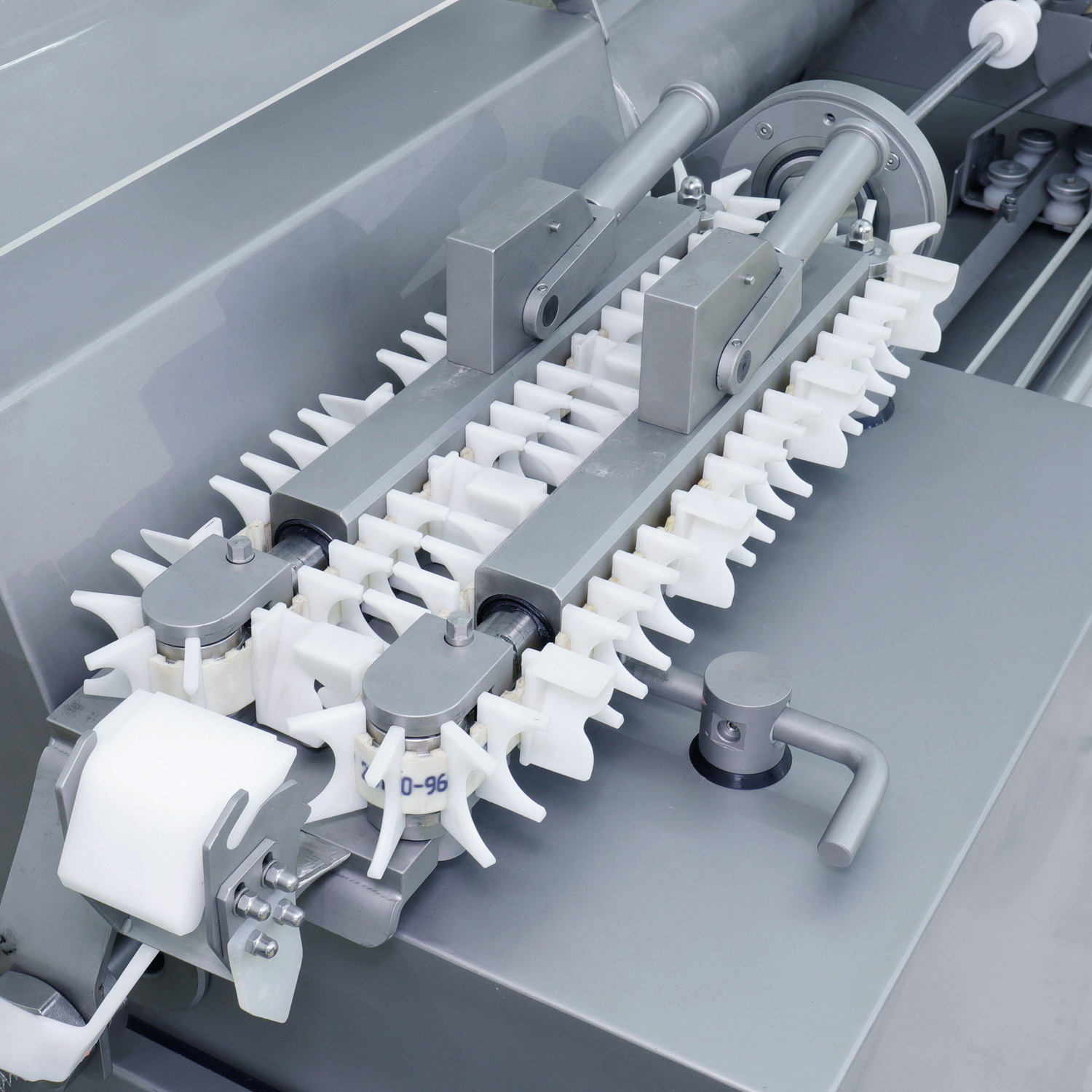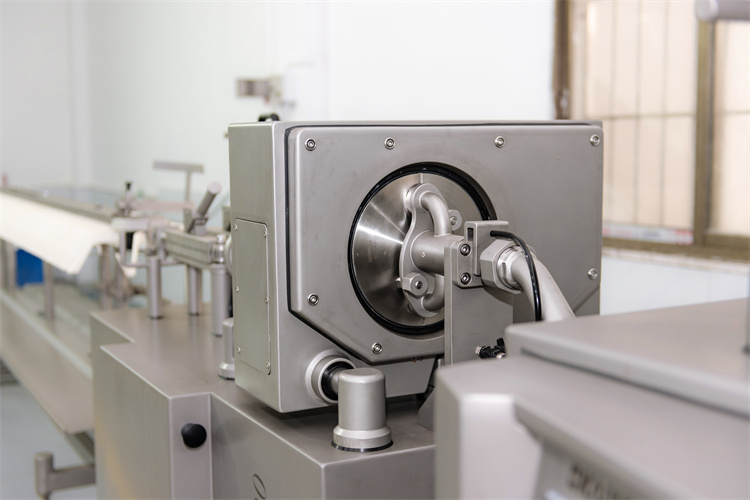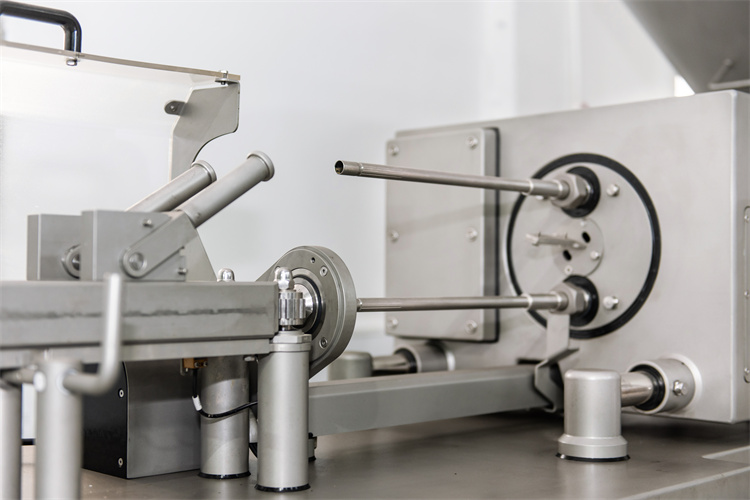 Characteristic and features:

1. The low-speed and large-displacement pump can effectively prevent fat oxidation, protein hydrolysis, fiber damage, filling heating and other problems, effectively ensure that the end product has no air, high density, good structure, and prolong the shelf life of the end product;
2. Adapt to the varieties of casings: natural casings, collagen casings, collagen casings and plastic casings, etc.;
3. The production line is compatible with pure meat sausages, bobo sausages, roast sausages, sausages, ham sausages and other sausage products;
4. The production line adopts programmable control operation, and each parameter can be set according to different products;
5. The fixed length of the product can be quickly switched by replacing the synchronous belt, and the length and weight of each product are the same;
6. Self-contained casing automatic detection system (automatic stop without casing, including artificial casing and natural casing);
7. High degree of automation, fast speed, large production capacity, double-pipe switching greatly improves production efficiency (about 30% efficiency increase), effectively reduces costs, reduces defective products and waste of raw materials and auxiliary materials in the production process, and improves the production of finished products;
8. The whole machine is made of SUS304 stainless steel and alloy stainless steel, which is easy to clean and conforms to national hygiene standards.
Technical parameters:
1. Total power: 14KW;
2. Power supply: AC380V+N+PE;
3. Direct filling capacity: 4000kg~6500kg/h (depending on the product);
4. Quantitative accuracy of direct filling: ±1.5g/100g (minced meat), ±2g/100g (meat, depending on the size of the meat) ;
5. Fixed length accuracy: protein casing ± 1mm, natural casing ± 3mm (raw product);
6. Hopper volume is 250L, and the hoist max lifting weight is 250kg;
7. Vacuum pressure: 0~-0.1mpa;
8. Maximum twisting speed: 1500 knots/min;
9. Twisting length range: 30~380mm;
10. Twisting sausage diameter: φ16~φ38;
11. Hanging length of hanging machine: 600mm;

12. Dimensions of the production line: (LxWxH): 7090*1362*2255mm;
13. Weight: ≈2020kg
Our equipments can make all kinds of sausages:
Dried sausage/Fried sausage/Homemade sausage/French sausage/Flavor sausage/Salami/Ham/Hot dog/Liver Sausage/ Rice Sausage/Cuttlefish Sausage/Grilled sausage and so on.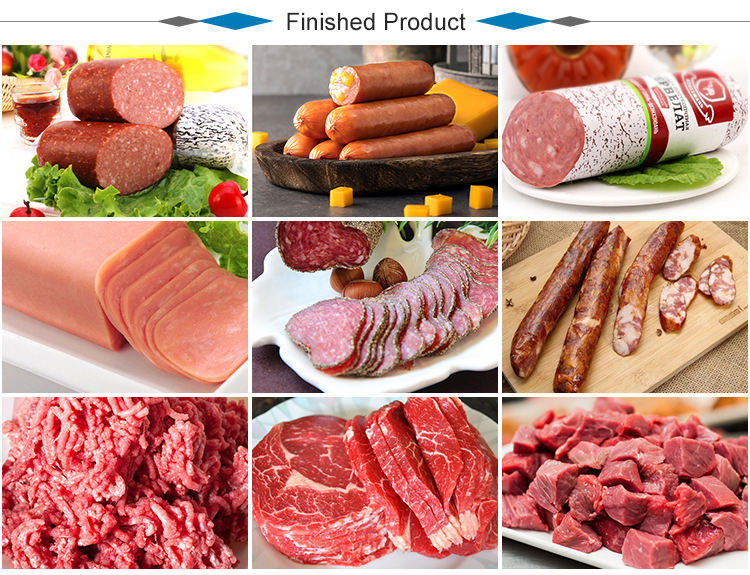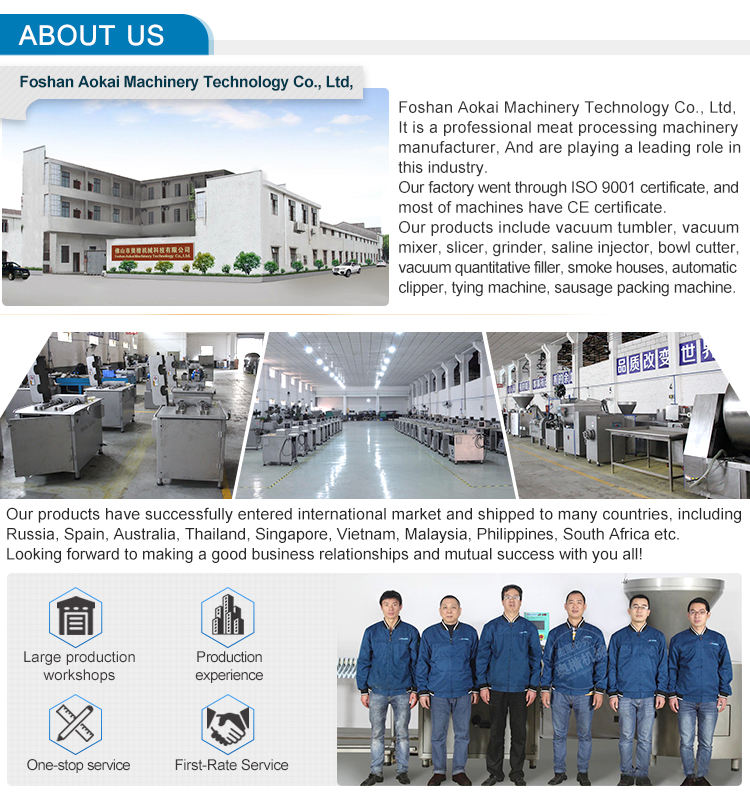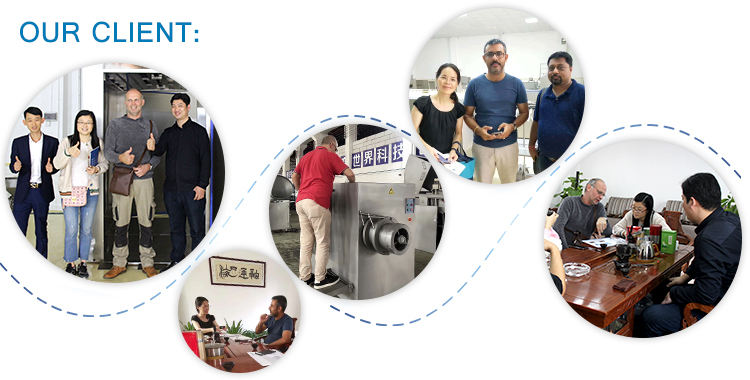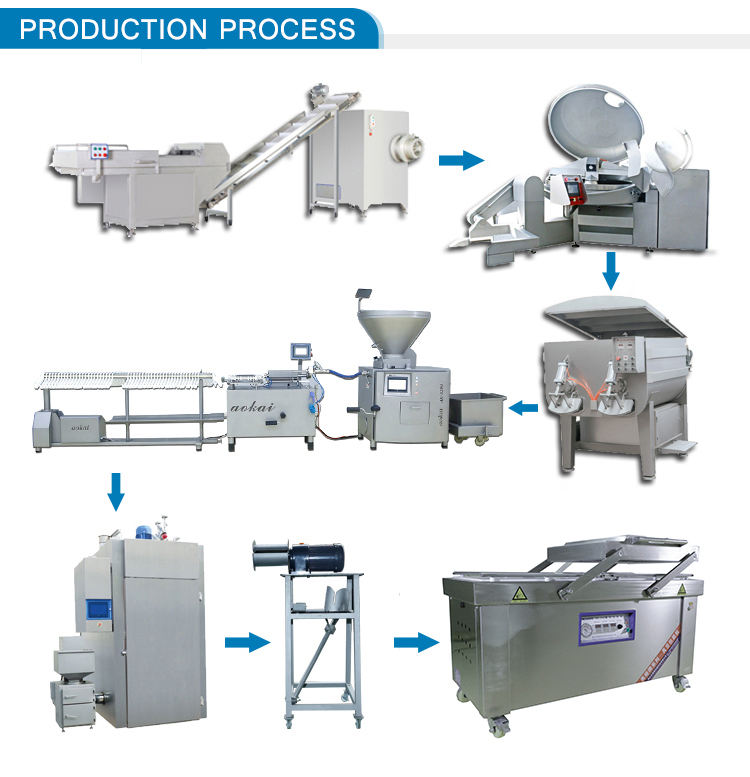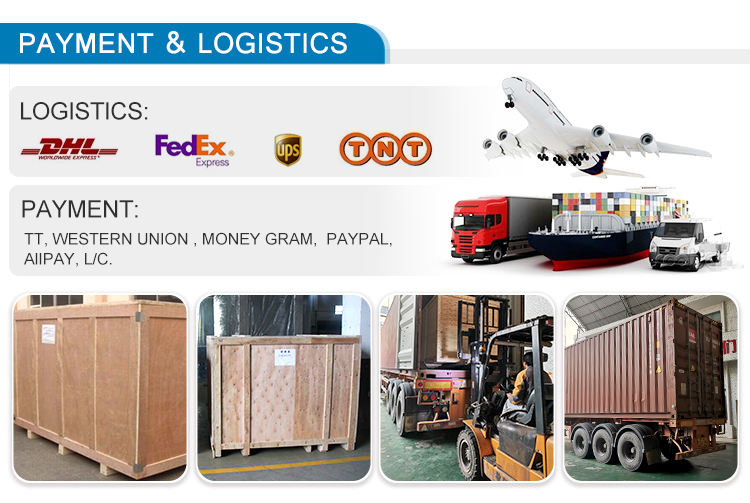 Automatic sausage linker machine can complete the filling process of raw materials in the vacuum state, vacuum degree can reach -0.1Mpa;

High automatic, high speed, large production capacity, suitable for collagen casing, cellulose casing, natural casing and plastic casing, etc.

Sausage machines are made of SUS304 stainless steel.