Vacuum Meat Tumbler For Meat Processing
Get the latest price? We'll respond as soon as possible(within 12 hours)
Information
Product Description
Video
Download
Vacuum Meat Tumbler For Meat Processing
The vacuum tumbler uses the principle of physical impact in a vacuum state to make the material flip up and down in the drum, collide with each other, beat each other, massage and pickle; make the material evenly absorb the pickling liquid and improve the adhesion and elasticity of the product ; Improve the internal structure of the product, enhance the water retention, and improve the yield.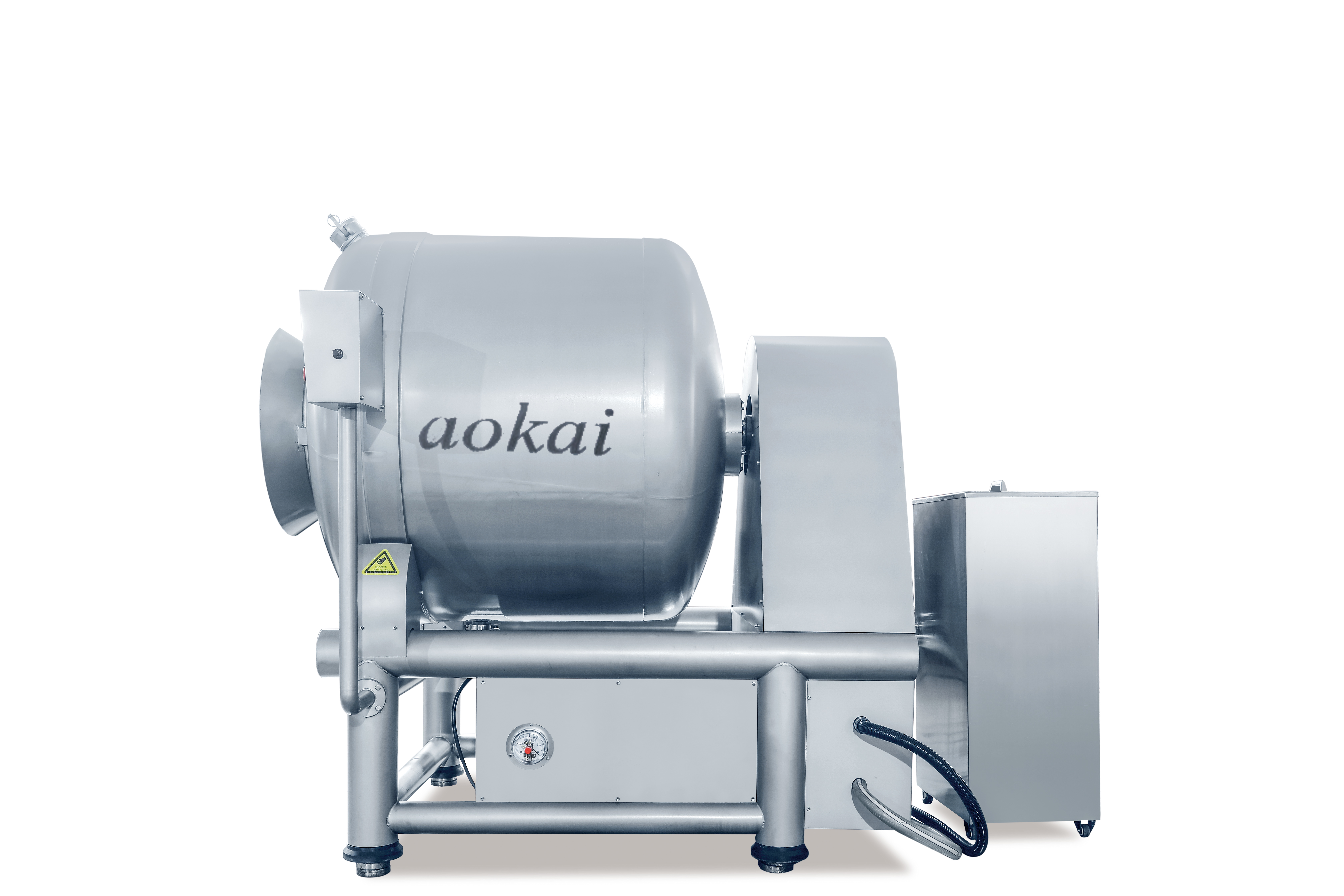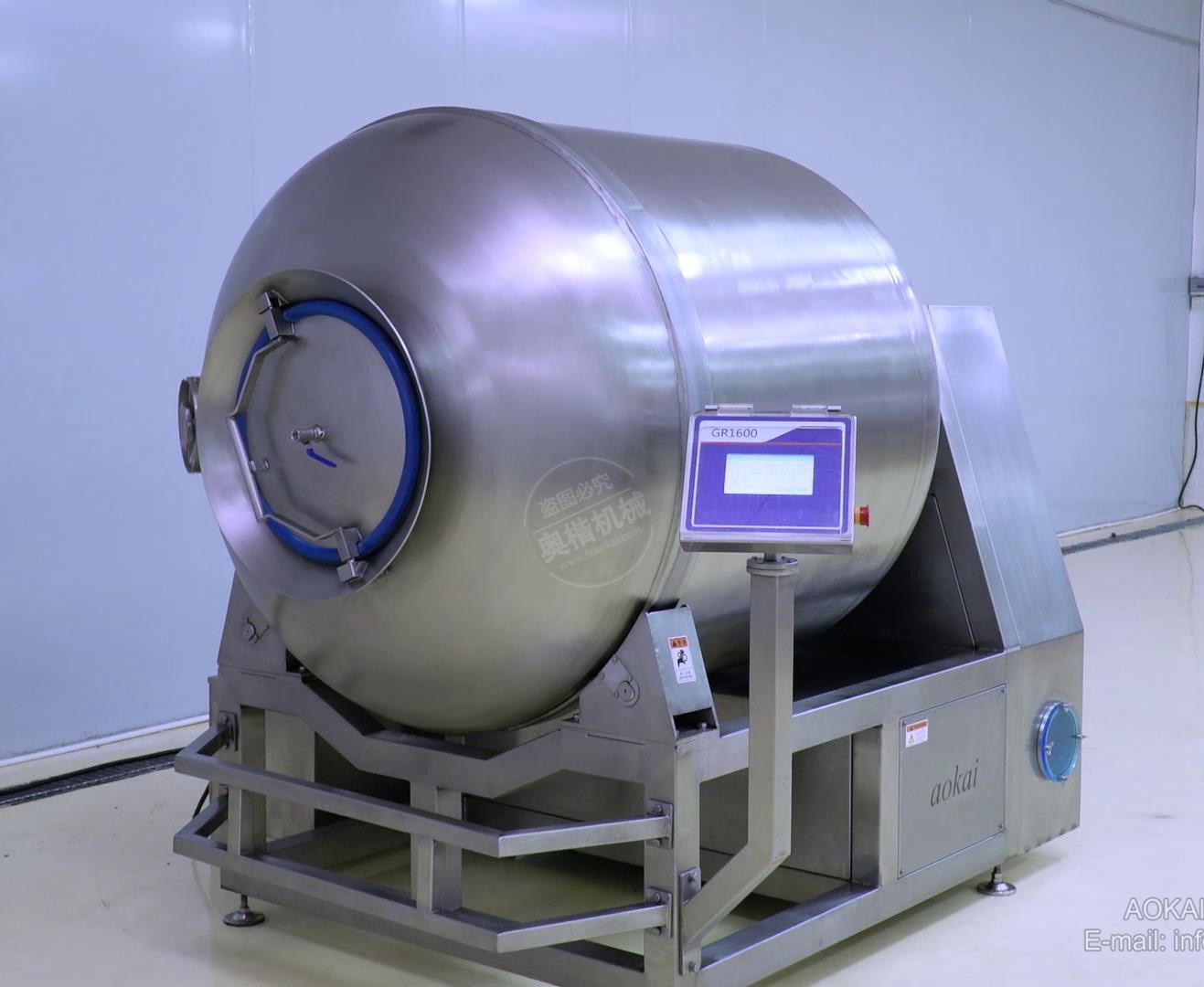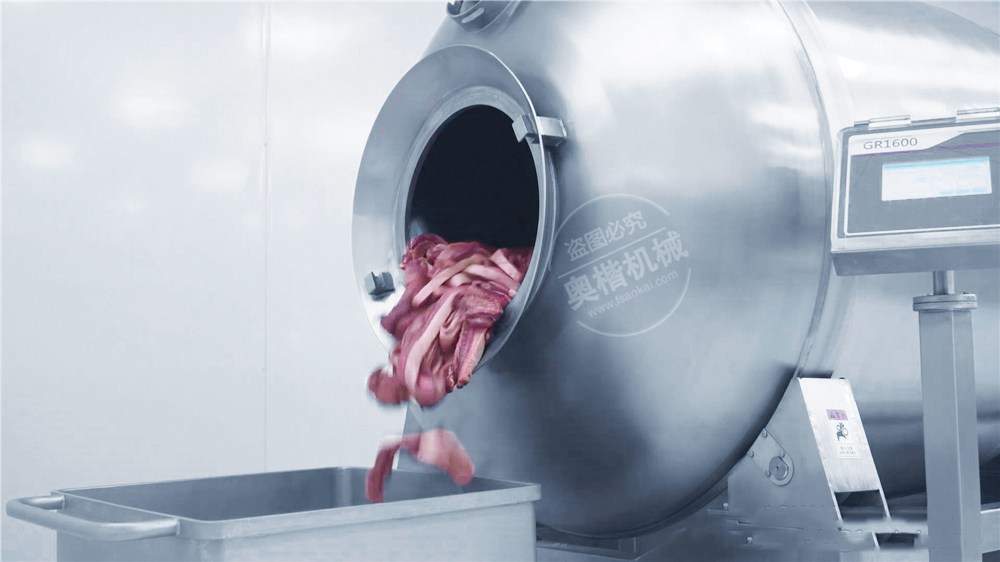 Vacuum Meat Tumbler For Meat Processing
Features:
--The tumbling time, intermittent time and vacuum degree can be set according to different process requirements;
---Breathing tumbling makes the raw materials alternately in vacuum and normal pressure state during tumbling, which can effectively shorten the tumbling time;
----A-shaped paddle design, easy to clean without storage, suitable for a variety of product requirements, such as poultry, fish, pork, beef, etc.;
---Both ends of the cylinder are welded by spinning caps, which not only increases the beating space but also ensures that the cylinder does not deform under high vacuum;
--The frame is lowered, the feeding and discharging are convenient, and the operation is stable;
--The key components such as drive motor and vacuum pump are all well-known brands, with low noise, stable performance and low failure rate;
--Equipped with a vacuum suction port, which is convenient for feeding and easy to operate;
It can be equipped with a feeding machine to reduce the work intensity of workers and improve production efficiency;
--The whole machine is made of stainless steel, which is easy to operate, reliable in performance and high in efficiency.
| | | | | | | |
| --- | --- | --- | --- | --- | --- | --- |
| Model | Capacity(kg/h) | Drum volume(L) | Speed(r/min) | Power(kw) | Weight(kg) | Dimension(mm) |
| AKGR500 | 200~300 | 500 | 7 | 2.6 | 380 | 1450*1150*1600 |
| AKGR1200 | 500~700 | 1200 | 7 | 3.5 | 800 | 2000*1500*1800 |
| AKGR1600 | 700~900 | 1600 | 7 | 5 | 1000 | 2100*1400*1600 |
| AKGR2200 | 1000~1200 | 2200 | 7 | 6.2 | 1200 | 2200*1800*1900 |
Why choose us:
We offer OEM/ODM service!
We,Foshan Aokai machine Co,.Ltd established in 2008,which is a machinerymanufacturer that specializes in meat processing machine and automatic packaging machine .
Our company has occupied more than 80%of China's market share with advanced technology and stable performance.Cooperate with all chinese meat products listed companies.There are agent all over the world,including famous machinery manufacturing companies in Germany and Italy.
We are proud of high quality machines and good services,providing customers with good solutions,common development,win-win cooperation.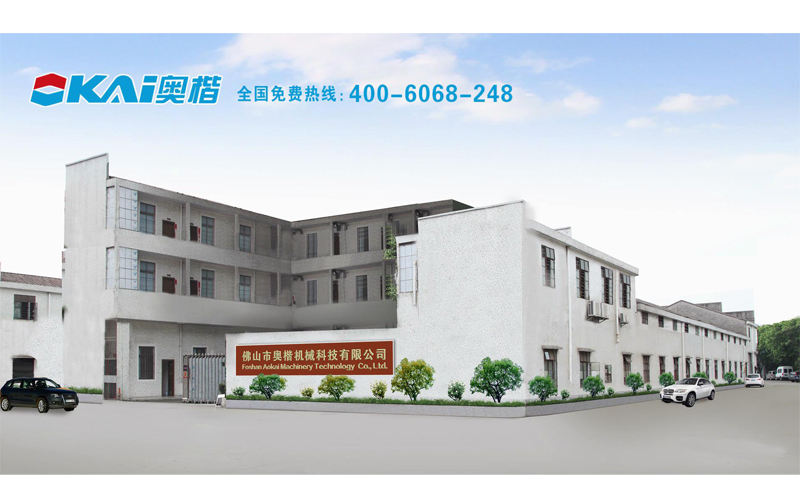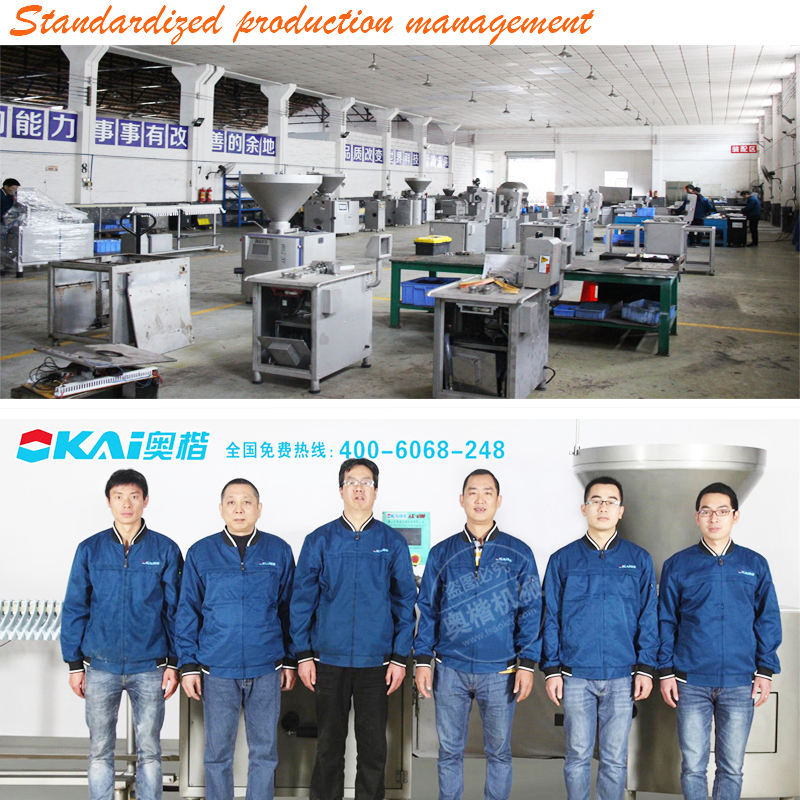 Shipment and Delievery:
1. The production leadtime of our machines is short, the standard machines are in stock, and the delivery period of non-standard machines is 15-30 days.
2. Packing:wooden box.
3.We can transport by many channels, including road way, air way and sea way.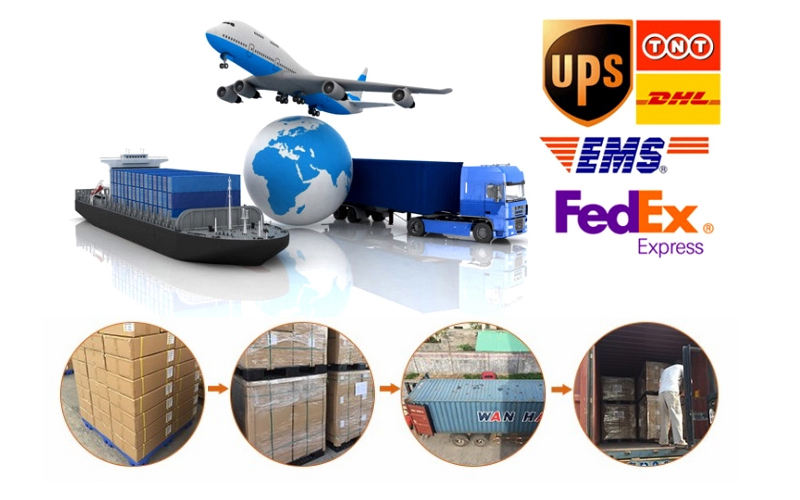 The vacuum tumbler is in a vacuum state, so that the meat is turned up and down on the drum bone, collided with each other, and beaten to achieve the effect of massaging and marinating;

Vacuum meat massager improve the strength of the meat and the elasticity of the product, and increase the yield;

The tumbling time, intermittent time and vacuum degree can be set according to different process requirements.