Introduction of sausage automatic hanging system
2022-09-19 11:59
In the technical field of sausage production technology, the invention relates to a sausage hanging rod system. Sausage hanging rod system, according to the production process, the sausage hanging rod system includes a hanging rod machine, a bar conveying device and a sausage buffer device arranged in sequence. During the sausage production process, the hanging rod machine is used to hang the tied sausage products in On the hanging rod; the rod and rod conveying device is used to transfer the hanging rod without hanging sausage products to the sausage output end of the hanging rod machine, and transfer the hanging rod full of sausages to the sausage buffer device; the sausage buffer device is used for receiving Hanging rods filled with sausages conveyed by the bar feeder. The large-scale and labor-saving automatic transportation of sausage products can be realized through the cooperation of the hanging rod machine, the bar conveying device and the sausage buffering device.


In September 2018, Aokai Machinery obtained the utility model patent certificate for this hanging rod system, and developed an automatic sausage twisting and hanging production line , which saved 40% of the labor production cost for sausage products enterprises.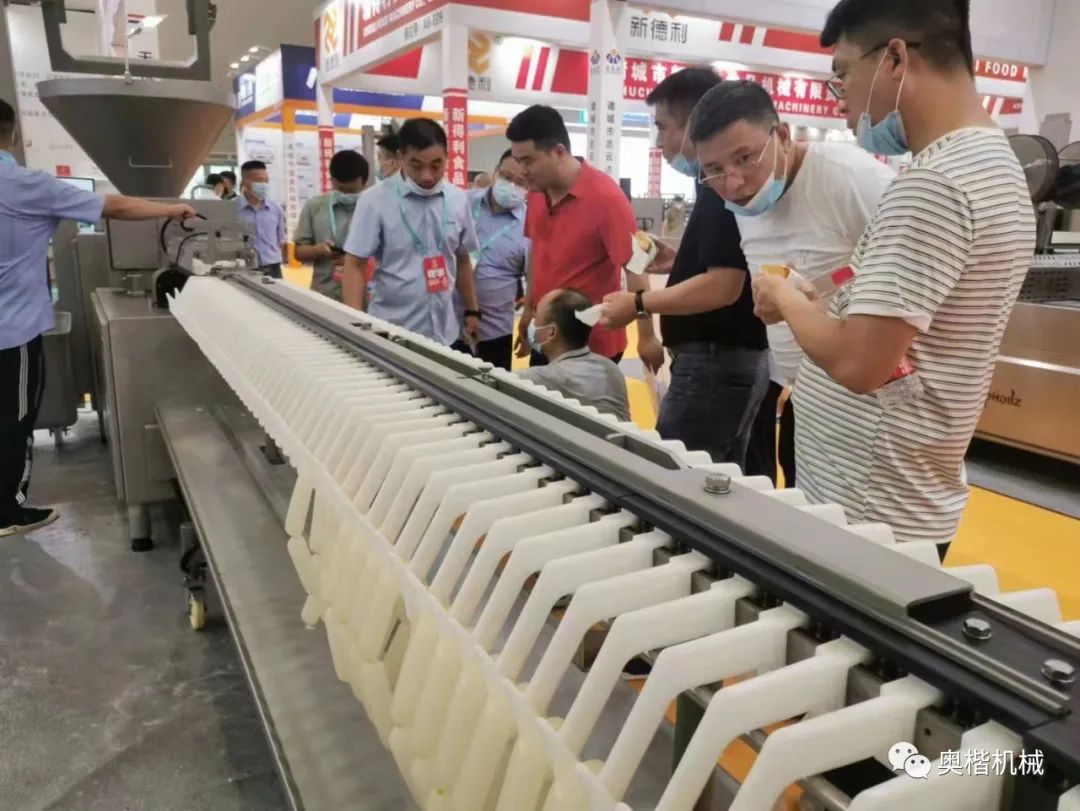 Foshan Aokai Machinery Technology Co., Ltd. is a modern machinery manufacturer integrating R&D, production and sales. Provide professional, sophisticated, automated, intelligent and user-friendly equipment and production lines; mainly produce sausage tying machine, vacuum filling machine, high-speed sausage kinking machine, cutting machine, smoker and automatic sausage packaging machine.
Get the latest price? We'll respond as soon as possible(within 12 hours)