The advantages and instructions of the automatic double sausage binding machine
2022-09-19 11:30
The automatic double sausage tying machine is made of stainless steel, with compact structure, easy to use, practical and beautiful, and can ligate sheep casings, pig casings, protein casings, and plastic casings. It is the ideal equipment for the production of sausages, spicy sausages, frozen sausages and ligatures.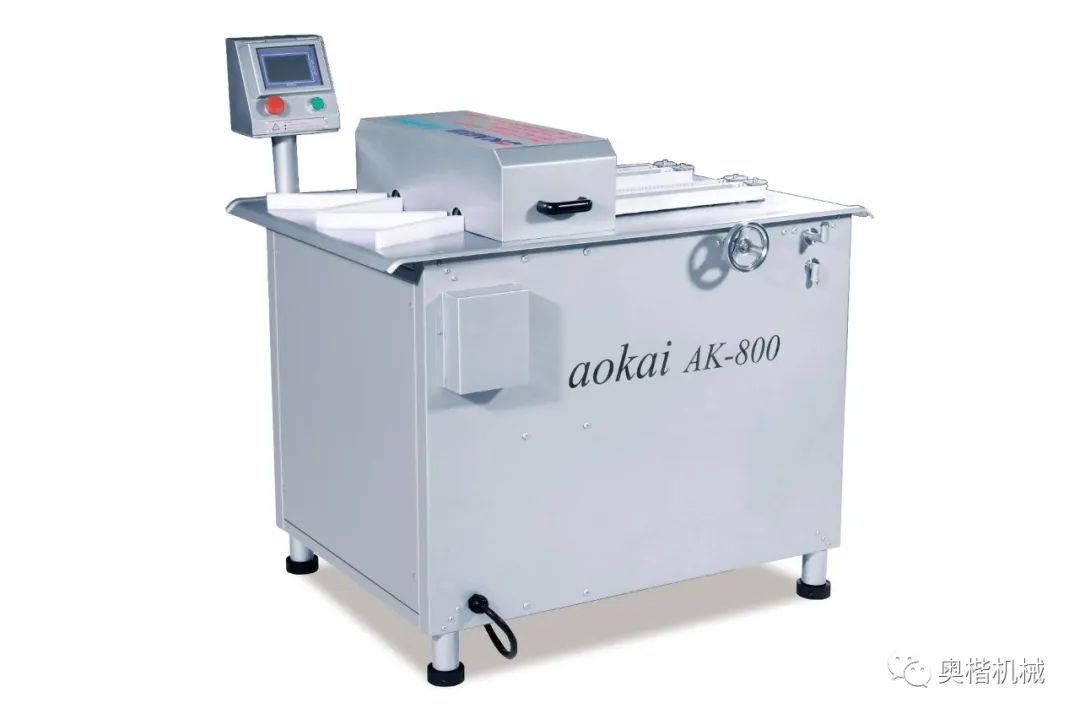 All mechanical valves and cylinders use imported components to ensure the reliability, cleanliness and environmental protection of the equipment. Since the equipment is made of food-grade stainless steel, the sausages do not come into contact with other metals during the production process, so the produced sausages meet increasingly stringent hygiene requirements. The machine is easy to operate, and once the length and speed are set, the machine does all the work automatically and efficiently.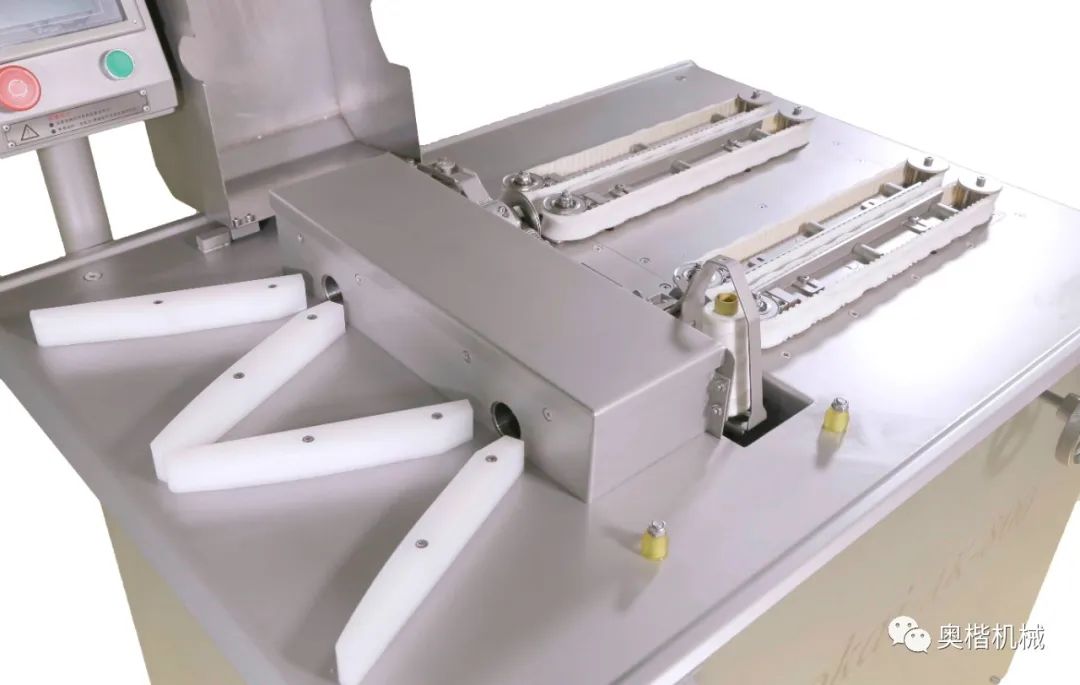 Description of automatic double sausage binding machine:
1. When the operator turns on the power, the machine will automatically initialize the system.
2. When it is confirmed that the protective cover is closed, there will be no alarm, and the machine will automatically adjust the zero position and can start working.
3. Set the parameters on the touch screen according to the needs of the product process. After the equipment is ready, press the start button to start the work, and stop by pressing the end.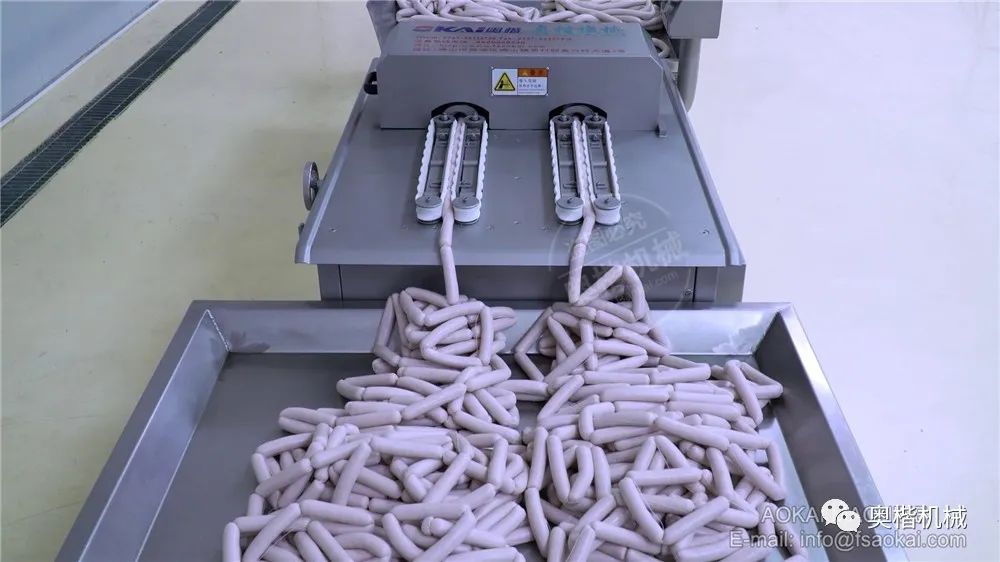 The automatic double sausage tying machine reduces the labor intensity of the workers. The operator only needs to put the filled sausages into the feeding port of the machine, and the machine will automatically complete the sausage feeding and bundling procedures, which greatly improves the sausage. production efficiency. Under normal circumstances, the efficiency of automatic sausage bundling is: 10-800 knots per minute, which can be set arbitrarily according to customer requirements.
Foshan Aokai Machinery Technology Co., Ltd. is a modern machinery manufacturer integrating R&D, production and sales. Provide professional, sophisticated, automated, intelligent and user-friendly equipment and production lines; mainly produce sausage tying machine, vacuum filling machine, high-speed sausage kinking machine, cutting machine, smoker and automatic sausage packaging machine.
Get the latest price? We'll respond as soon as possible(within 12 hours)