Smoked sausage process
2022-12-05 16:58
Winter and New year is coming! Smoked sausages are a must for southerners at the time of the New Year and an essential dish for entertaining guests. As people's standard of living improves and the demand for food increases, the process of processing sausages on a large scale is becoming more and more sophisticated with the times.
I. Material selection
Select pork as raw material with qualified health inspection, lean meat to remove bones, tendons, muscle membranes, lymph vessels and other parts.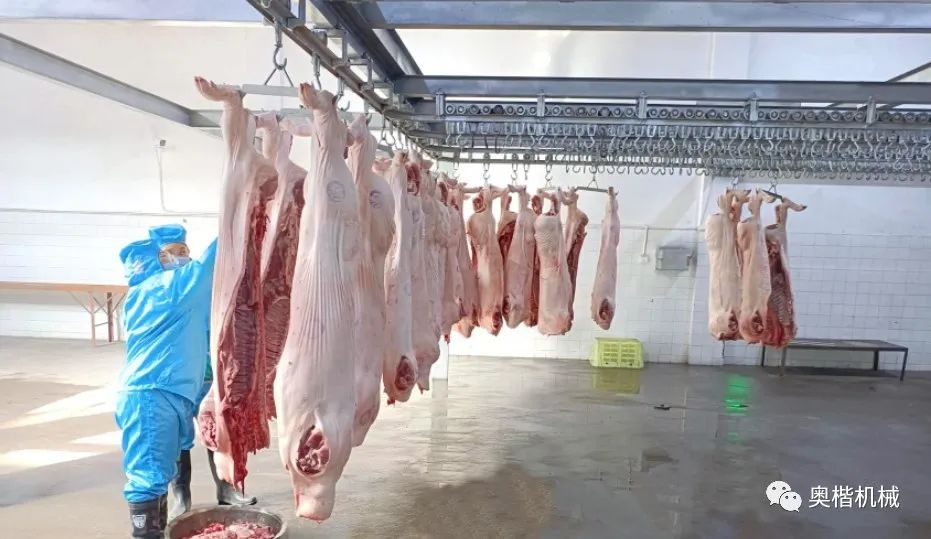 Ⅱ.Low-temperature marination
The selected meat is cut into shapes of similar size according to the processing requirements, and then salted in a certain proportion of salt. Usually salt accounts for 2% to 3% of the weight of the raw meat, pickling temperature is generally below 10 ℃, preferably about 5 ℃, pickling for about two or three days, the role of pickling is to adjust the taste, improve the product's tissue state.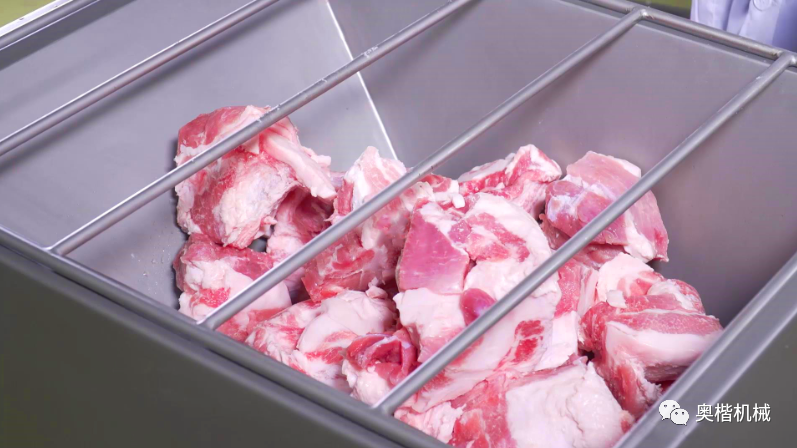 Ⅲ.Grinding meat
To ensure the bite of the finished product, it is best to cut the meat by hand. Factory mechanised processing with a meat grinder should ensure that the ambient temperature is below 16°C, otherwise the quality of the product will be affected.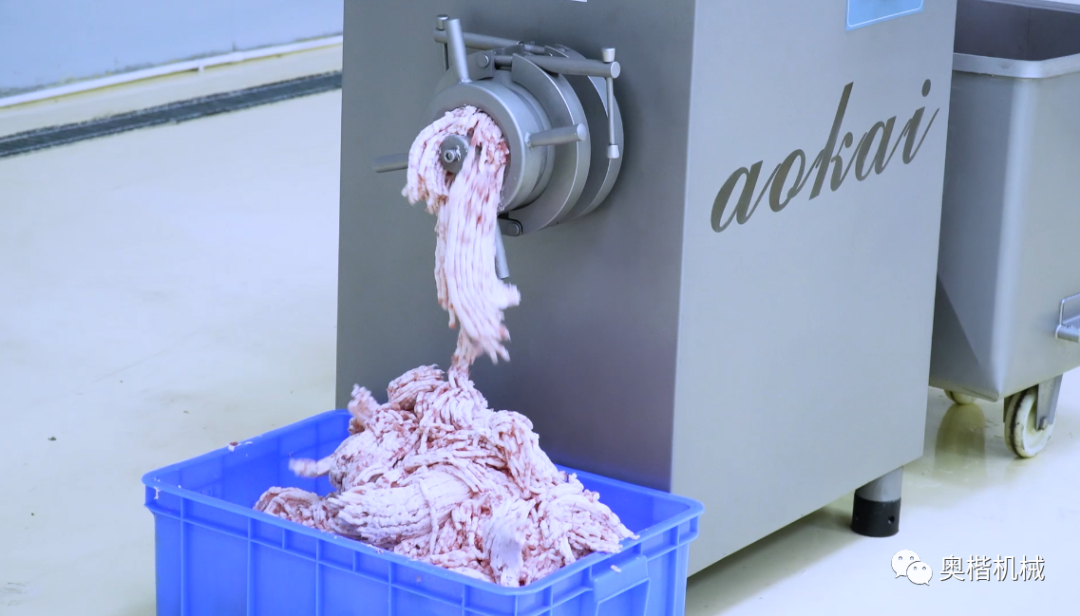 IV. Mixing
Add the seasoning, do not over mix when mixing the sink, mix well. Mix the meat and marinate for 24 hours. Control the temperature between marinades at 0 to 4°C. Be sure to ensure the marinade time to ensure the marinated product can be fully coloured.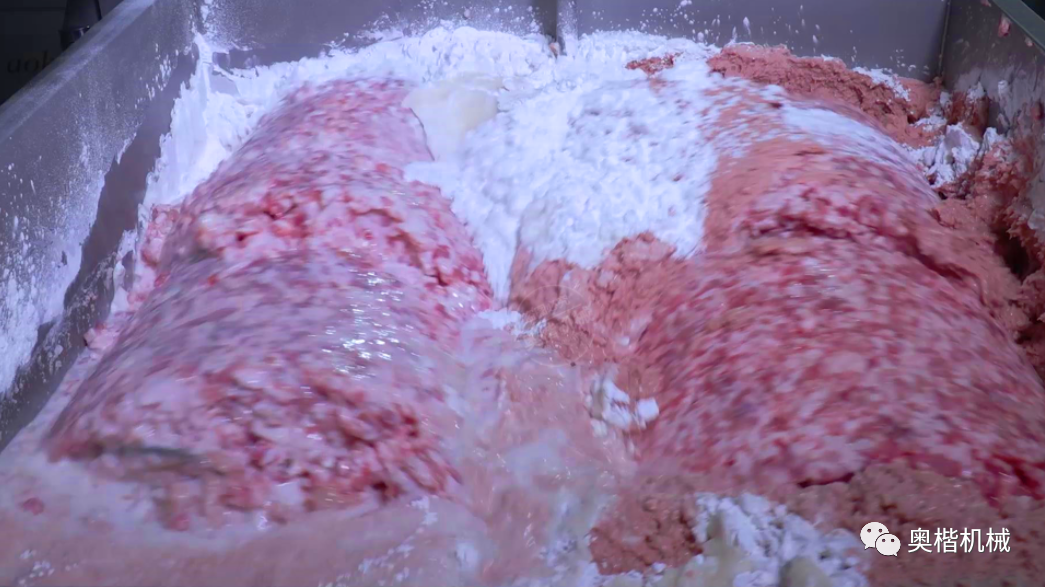 V. Filling
Move the mixed meat filling into the sausage filling machine, when filling must pay attention to grasp the uniformity, too loose easy to make air infiltration and spoilage, too tight may break during cooking. If not continuously filled with vacuum, the meat should be deflated in time with a needle prick. After knotting the sausage, hang it on the baking rack, rinse off the surface with water and then send it to the drying room for drying.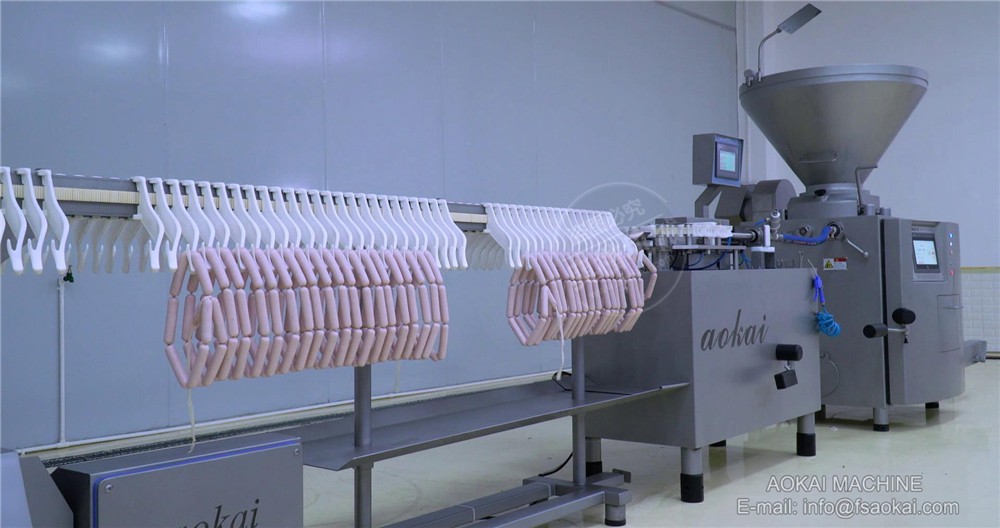 Ⅵ.Drying and smoking
Drying and maturing in a sterile drying room at 20°C, then smoked. Smoking can promote the formation of a special smoky colour and smoky aroma of the sausage; enhance the toughness of the sausage and improve the antiseptic ability and storage resistance.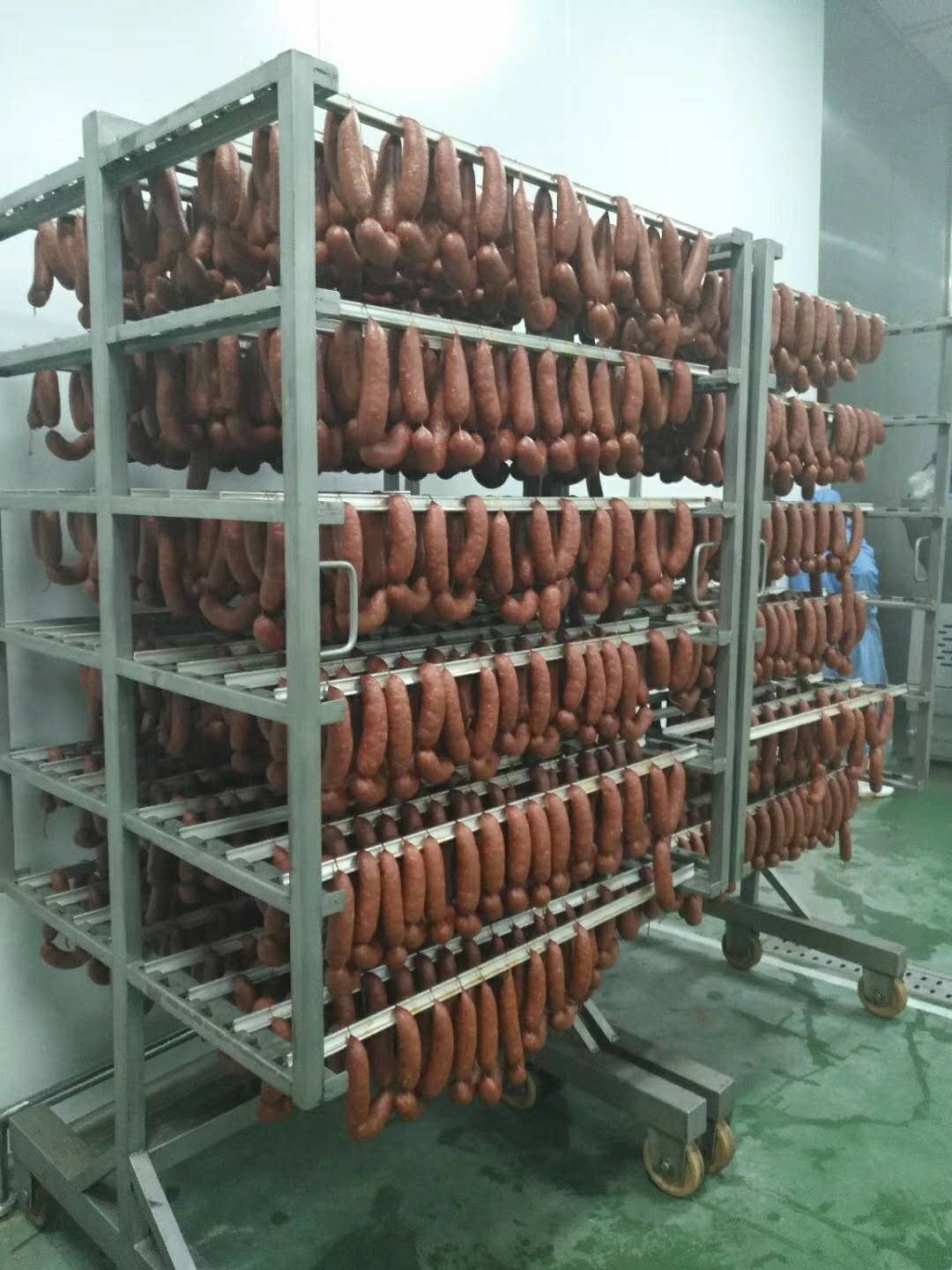 Ⅶ. Packaging, refrigeration
Vacuum packed and refrigerated at 0-4℃.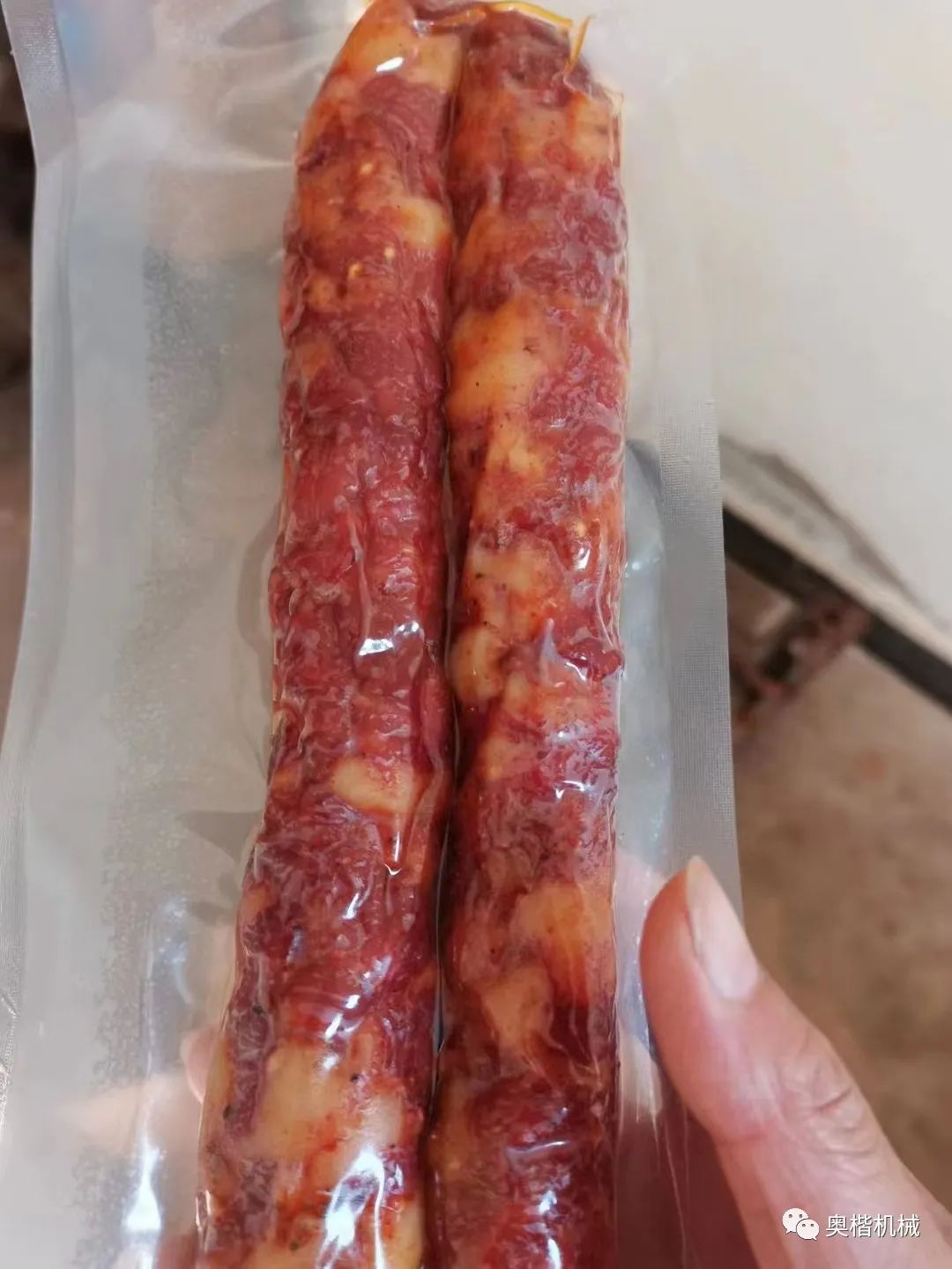 Get the latest price? We'll respond as soon as possible(within 12 hours)